As long as there is search, there will be SEO. – Patrick Coombe
In the year 2021, every business should understand how important SEO for their website. But SEO is a continuous process. It is not a one time task. Every website owner or marketing should know how to perform an SEO audit from time to time to ensure your site is in line with the latest SEO practice to meet Google's ranking factors.
To help you start performing an SEO audit today, we have listed the 3 Free SEO Tools commonly used by other marketing individual and website owners. And these tools can provide you with an instant analysis of your website's performance and quick tips on how to improve them.
3 Free SEO Audit Tools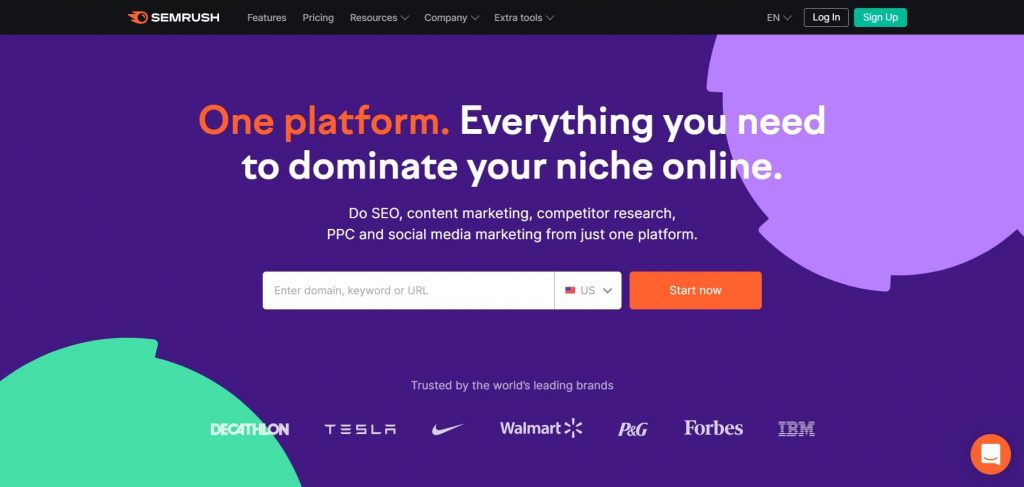 Overview
Do SEO, content marketing, competitor research, PPC and social media marketing from just one platform.
What can you do
Discover all the best keywords to target and bring traffic to your site.
Audit your pages and get ideas to improve their health and SEO performance.
Increase your website traffic and improve performance with competitors' winning strategies.
Develop a powerful content strategy with data-driven solutions.
Optimize your site for local searches and get more local customers.
Track daily changes of your target keywords in your target location.
Social media posting and analytics platform.
Find unexploited opportunities to strengthen your backlink profile.
Find all of the keywords and content in your competitor's strategy.
Create and share traffic-driving articles that resonate with your audience.
Get recommendations on optimizing your content to drive more organic traffic.
Assess your content performance to identify areas of improvement.
Analyze your position and get ahead of the competition in a current or new market.
See the paid keywords and ad copy from your competitor's PPC ads.
Track your rivals' online mentions and social media presence. Build your brand reputation.
Build your perfect paid search campaign with our keyword research tools.
Monetize your audience with our powerful tools for bloggers, AdSense publishers, and affiliate managers.
SEMrush is a great platform for marketers who need to conduct a thorough audit of their website SEO opportunities.
Overview
Ahref is an All-in-one SEO toolset with free Learning materials and a passionate Community & support. Ahref is also one of the market leaders of search engine marketing solutions.
What can you do
Optimize your website
Analyze your competitors
Study what your customers are searching for
Learn from your industry's top-performing content
Track your ranking progress
Overview
Google Search Console is a Google Webmaster tool that helps you understand your website's performance in the search console.
What can you do
Measure your site's search traffic & performance
See which queries bring users to your site. Analyse your site's impressions, clicks and position on Google Search.
Submit sitemaps and individual URLs for crawling. Review your index coverage to make sure that Google has the freshest view of your site.
Receive email alerts when Google identifies issues on your site. See which URLs are affected by these issues and tell Google when you've fixed them.
The URL Inspection tool provides detailed crawl, index and serving information about your pages directly from the Google index.
Make your site shine in Google Search results.
Summary
Thank you for checking out the 3 Free SEO Audit Tools. We hope the tools help your website gain a better ranking and achieving your website's objective.
If you are looking for a Web or App developer in Malaysia that can help you develop a website that generates sales, you are welcome to contact us.